Improve your productivity with Predictive Dialer
Kavkom's intuitive and powerful predictive dialing software will reduce your costs and improve call center productivity.
Improve your performance and save time!
Kavkom's Predictive Dialing software, a pure product of Kavkom innovation, takes the optimization of outbound call campaigns to a new level. By automating dialing in a smart way, the Predictive Dialer drastically improves the efficiency of your operators.
Kavkom, 3 tools to revolutionize your business telephony:
The Phone System,
Professional VOIP Switchboard

Kavkom CRM
, the optimized management of your customer relation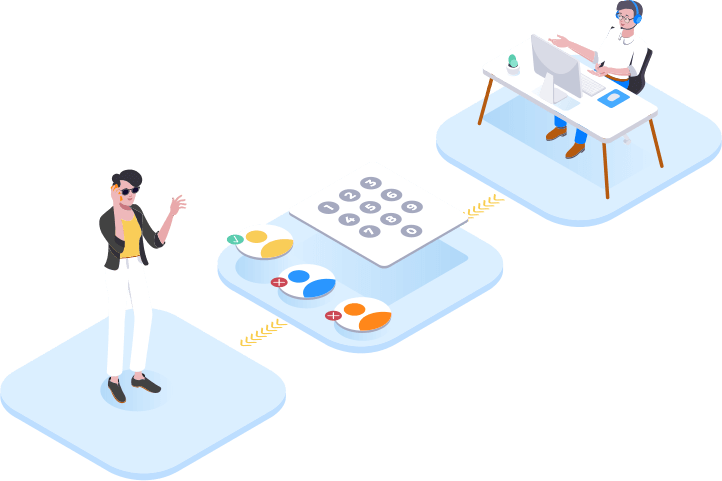 Would you like to enjoy a personalized demo of the power and simplicity of Kavkom?
A Kavkom advisor agrees to contact you immediately to help you by asking to be called back.
Your tailor-made predictive dialer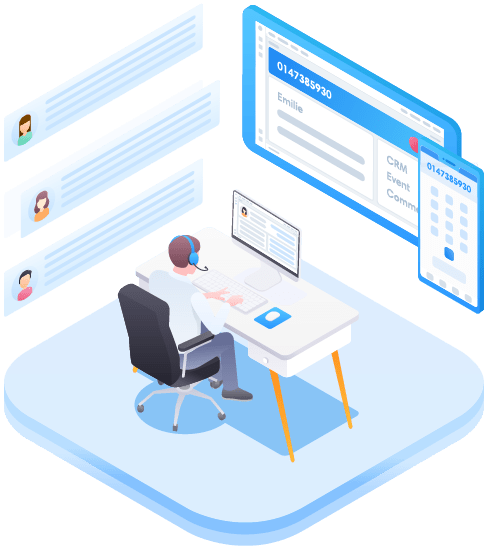 Optimize your Telemarketing for maximum impact
Launch multiple campaigns at the same time and triple your call volume. Thanks to its algorithms, optimize your time thanks to the detection of answering machines, faxes, and unanswered calls. The Kavkom Predictive Dialer saves your operators from unnecessary waiting times and all the pitfalls of teleprospecting. Concentrating on their core business – sales – they can even increase the average number of calls handled by a factor of 7.5 (from 80 to 600 calls!). This is a mechanical way of getting them closer to hitting the targets set for them.
Learn more about the Predictive Dialer

Solution : Predictive Dialer

All plans include access to CRM-integrated Call Predictive
Tenfold performance and call times saved. Easier teamwork and easier handling.

Unlimited calls to Europe
Landline & mobile
Unlimited calls to France
Landline & mobile
Unlimited calls to France landline
The advantages of the Kavkom Predictive Dialer

Boost performance tenfold
Thanks to Kavkom's Predictive Dialer/Phone System/CRM Trio, tripling your operators' productivity becomes an attainable goal. Multiply by 3 the volume of useful calls, by 7.5 the number of calls handled. And the performance level of your teams!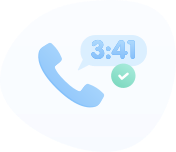 Thanks to its innovative algorithm, the Kavkom Predictive Dialer eliminates your operators' downtime and loss of concentration by managing call rates, filtering unwanted numbers, etc. Focused on their sales pitch, their calls gain in quality. Their results too!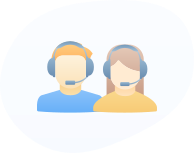 The Predictive Dialer control functions (call recording…) – supervision (call statistics…), collaboration (instantaneous email sending…) and use (call scripting, file retrieval…) all promote teamwork.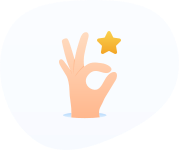 Ease of use is the number one advantage of Kavkom's Predictive Dialer software. The multitude of functionalities to which it gives access is tamed thanks to the clarity of the interface and the quality of the ergonomics. A shock of simplification that your agents take full advantage of.
Access to the predictive dialer
Ask for a personalized plan according to the needs of your business.
Virtual numbers, the proximity asset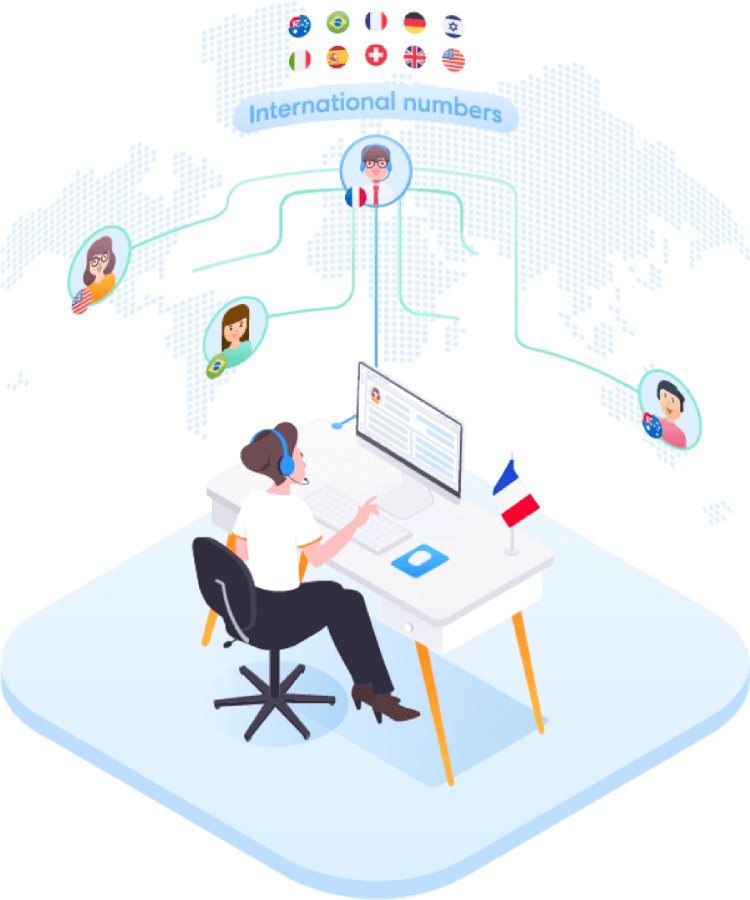 Become a world-class company with Kavkom virtual numbers
Geographic numbers or virtual numbers bolster your professional image and strengthen your company's standing. In addition, by "bringing it closer" virtually to its customers, they help accelerate its entry into new foreign markets and ultimately increase its sales volume internationally.
In practical terms, a virtual number allows you to provide a local telephone number and let people call you at the local rate from anywhere in the world.
The advantages of Kavkom virtual numbers

You can provide a local telephone number no matter where you are located. So easily reachable, you maintain a local feel that benefits your customer relations.

Your calls are routed from anywhere in the world for the price of a local call. And you are reachable at a local number in your customers' countries, usually free of charge.

Redirect your calls thanks to the advanced features of the Box Selective Voice (Interactive Voice Server), capable of handling numerous calls simultaneously.

Kavkom guarantees the "portability" of your current telephone number and provides it with a range of advanced digital features.
Kavkom CRM, optimized management of your customer relations
Kavkom CRM is included free of charge in the offer when you purchase a package deal.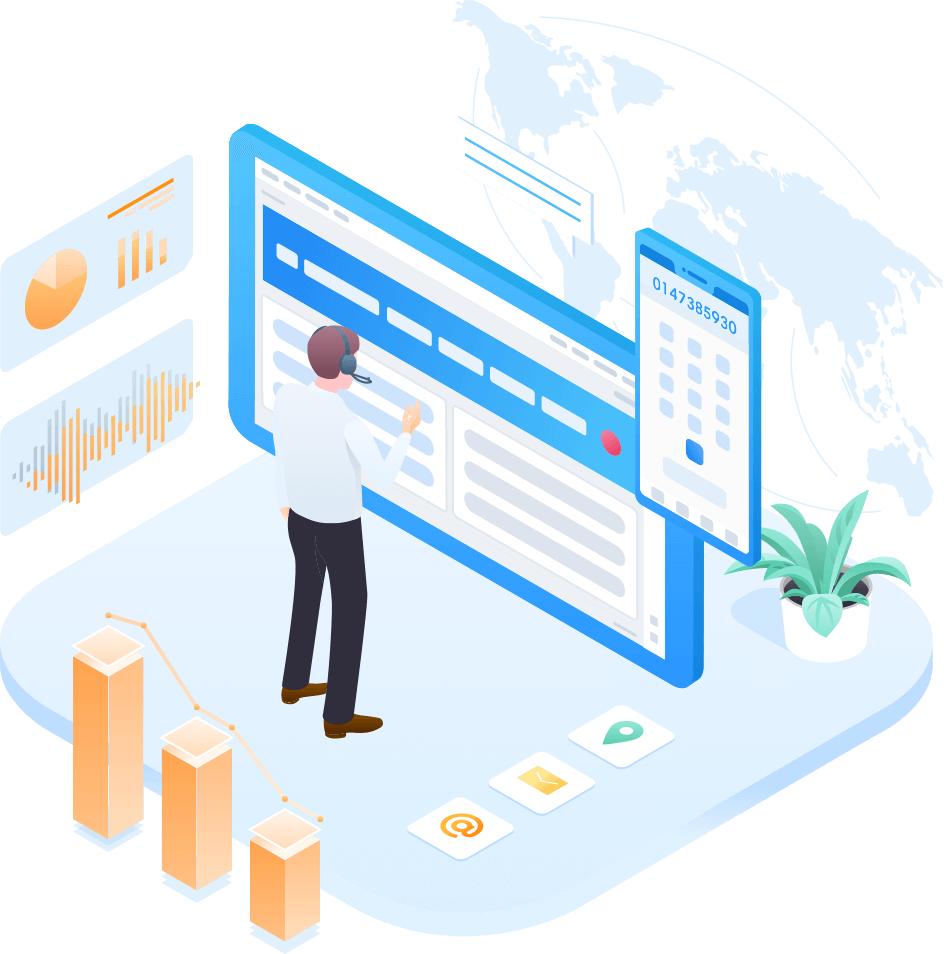 CRM with built-in Phone System
With any purchase of a Kavkom package, you benefit from the exclusive use of a Hybrid CRM, specially developed by Kavkom's teams to complete the Phone System. Opening the door to a multitude of features, the combined action of the CRM and the Kavkom Phone System revolutionizes your Customer Relations management. For the better.
Kavkom CRM is intuitive and straightforward software. Combined with our Phone System, it facilitates the organization of your customer relations thanks to a range of hybrid features. It's software that serves to better qualify your prospects and customers to manage the flow of their relations with the company. And this, to convert them and build their loyalty.
The Kavkom CRM
optimized management of your customer relations

The advantages of Kavkom's virtual numbers

Centralization of all customer data for easier decision-making

Readability of the state of the relationship with each client for more control over campaigns

Personalized monitoring and reliability of statistical indicators, guarantees of service quality.

Improved intra-company exchanges through various communication channels.
Discover a whole range of features
Convenient, designed for better call quality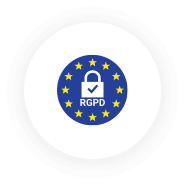 Compliance with GDPR laws of June 2018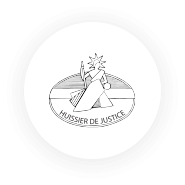 Phone system approved by the CNIL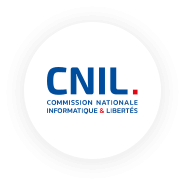 Features, blacklists certified by bailiff respecting the law 2020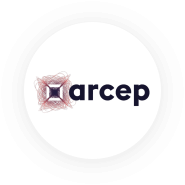 Operator approved by Arcep