Optimize your business phone systems thanks to Kavkom
Manage all your calls in 1 click on the Kavkom Phone System to get close to your customer base thanks to geographic numbers. Organize your prospecting with Kavkom Hybrid CRM
Make the move to Business telephony 2.0
The advent of new technologies has led to the evolution of workplace telephony, extending the range of available features by going digital and using virtual numbers or coupling of a CRM with the calling system.
Kavkom, 3 tools to revolutionize your business telephony:
The Phone System,
Professional VOIP Switchboard

Virtual Numbers
, the advantage of being local

Kavkom CRM
, the optimized management of your customer relation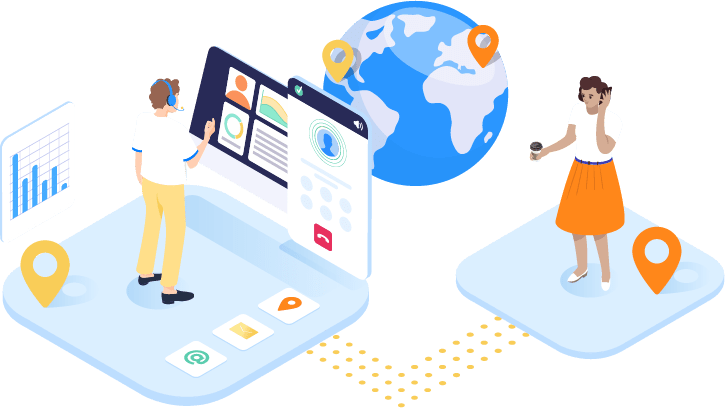 Would you like to enjoy a personalized demo of the power and simplicity of Kavkom?
A Kavkom advisor agrees to contact you immediately to help you by asking to be called back.
Your phone system Tailor-made Centrex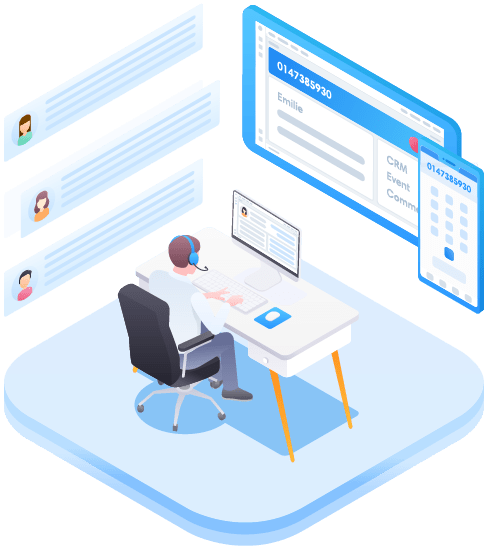 The ideal solution for your Business telephony.
Give your company the benefit of a professional switchboard with the innovative features of IPBX VOIP technology at a lower cost. Kavkom Phone System is a professional switchboard based in the Cloud. In short, this system allows you to digitize all your business communications and guarantee their management via an Internet Interface.
Learn more about the Kavkom Phone System

Prorated invoicing & no obligations !
All the advantages of the Kavkom switchboard

Your telephone calls go through your HD Internet connection, with no cost for maintenance

100% outsourcing of telephony. No material is required outside telephone sets

Adding a line to the fleet or pairing a phone line with a substation is done with total autonomy on the online interface.

Maintenance is guaranteed by Kavkom, your telecom service provider, relieving you of all technical concerns
Ask for a personalized plan according to the needs of your business.
Kavkom Virtual/Geographic Numbers, the advantage of being local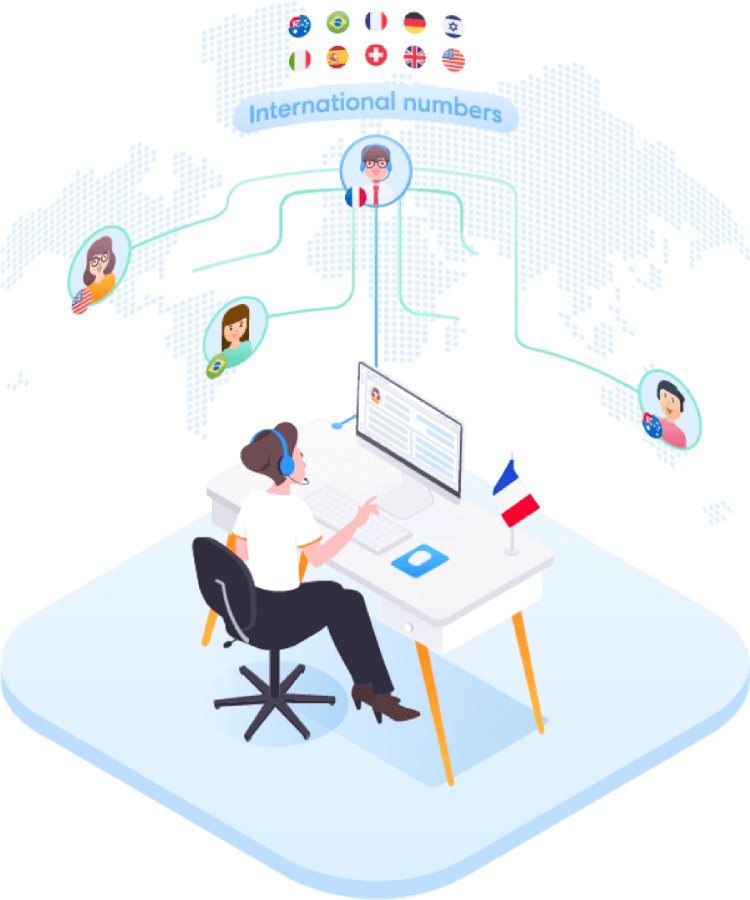 Become a world-class company with Kavkom virtual numbers
Geographic numbers or virtual numbers bolster your professional image and strengthen your company's standing. By "bringing it closer" virtually to its customers, they help accelerate its entry into new foreign markets and ultimately increase its sales volume internationally.
In practical terms, a virtual number allows you to provide a local telephone number and let people call you at the local rate from anywhere in the world.
Virtual numbers
, the proximity asset

The advantages of Kavkom virtual numbers

You can provide a local telephone number no matter where you are located. So easily reachable, you maintain a local feel that benefits your customer relations.

Your calls are routed from anywhere in the world for the price of a local call. And you are reachable at a local number in your customers' countries, usually free of charge.

Redirect your calls thanks to the advanced features of the Box Selective Voice (Interactive Voice Server), capable of handling numerous calls simultaneously.

Kavkom guarantees the "portability" of your current telephone number and provides it with a range of advanced digital features.
Kavkom CRM, optimized management of your customer relations
Kavkom CRM is included free of charge in the offer when you purchase a package deal.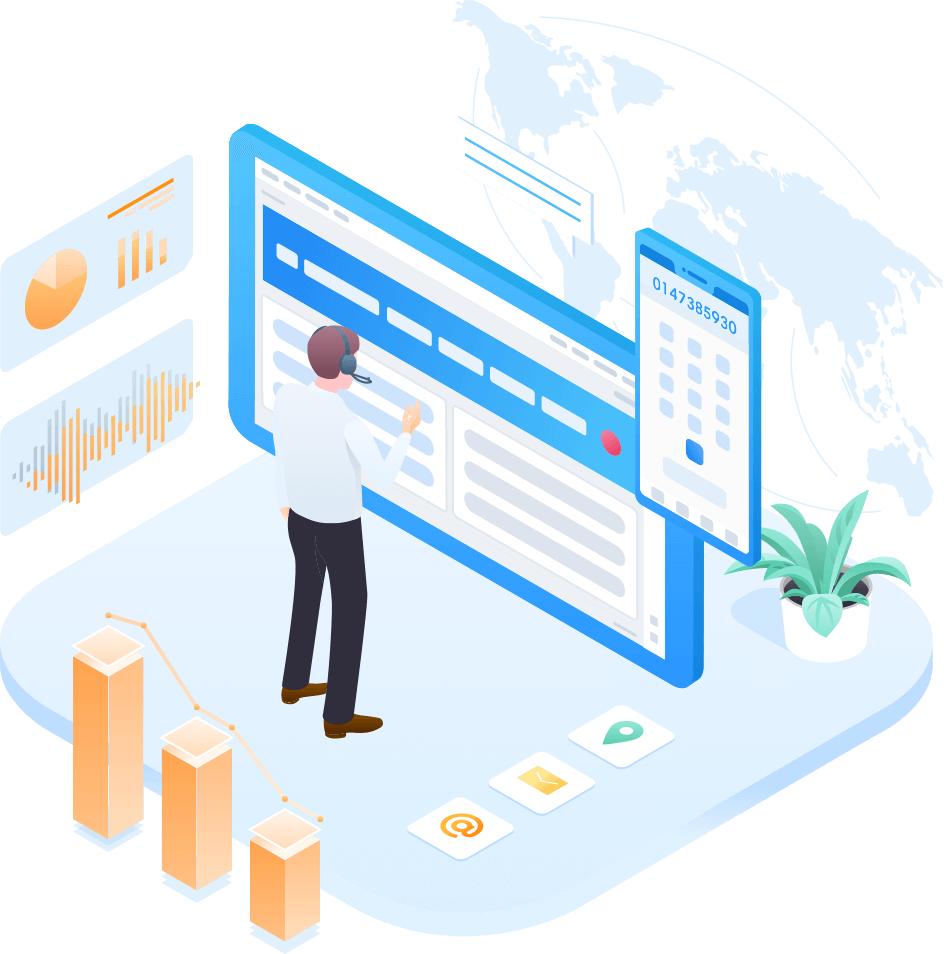 CRM with built-in Phone System
With any purchase of a Kavkom package, you benefit from the exclusive use of a Hybrid CRM, specially developed by Kavkom's teams to complete the Phone System. Opening the door to a multitude of features, the combined action of the CRM and the Kavkom Phone System revolutionizes your Customer Relations management. For the better.
Kavkom CRM is intuitive and straightforward software. Combined with our Phone System, it facilitates the organization of your customer relations thanks to a range of hybrid features. It's software that serves to better qualify your prospects and customers to manage the flow of their relations with the company. And this, to convert them and build their loyalty.
Kavkom CRM
, optimized management of your customer relations

The advantages of Kavkom virtual numbers

Centralization of all customer data for easier decision-making

Readability of the state of the relationship with each client for more control over campaigns

Personalized monitoring and reliability of statistical indicators, guarantees of service quality

Improved intra-company exchanges through various communication channels
Discover a whole range of features
Convenient, designed for better call quality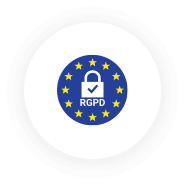 Compliance with GDPR laws of June 2018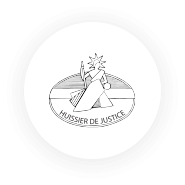 Phone system approved by the CNIL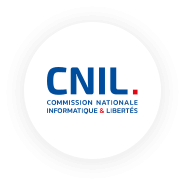 Features, blacklists certified by bailiff respecting the law 2020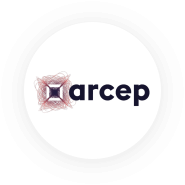 Operator approved by Arcep