Connect our integrations easily
Kavkom allows you to take advantage of phone features directly in your CRM.
With Salesforce AppExchange integration, easily couple your Kavkom business telephony and its data to the Salesforce tool. Equip your sales teams with a powerful unified solution, integrating virtual switchboard features with Salesforce CRM.
Couple Pipedrive, your favourite CRM with Kavkom connected cloud telephony! Your teams benefit from synchronised resources to succeed. Valuable time savings that mean a net improvement in productivity.
Israel's leading CRM system for business process management. PowerLink enables sales and lead management, customer management, accounting, service call management and tasks in a customized CRM software.
Do more with the integration of Kavkom in Zapier!
Zapier allows you to link Kavkom to thousands of the most popular applications. Automate your work without the need for code and take more time for what matters.
Combine kavkom telephony with the Zoho One solution!
Zoho's suite of productivity tools coupled with Kavkom allows you to quickly access data, customer interaction histories and a call archiving system.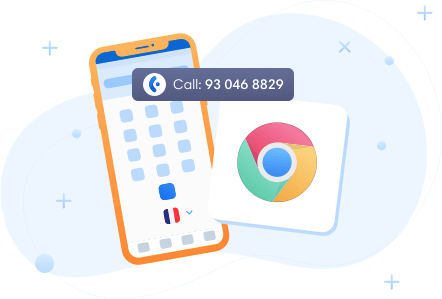 Install the Click-to-Call extension on Google Chrome
End the tedious manual dialing! With the Google Chrome extension Click2call linked to your Kavkom phone line, identify any phone number appearing on your browser and dial it with one click.
Connect your phone system to all your tools in just a few clicks.
Kavkom integrates your preferred CRM software of choice with your business telephony; a valuable gain in flexibility and productivity.
Is further integration needed?
We may already be working on it!
In less than one minute, expand your workplace telephony
and test all of Kavkom's potential on its secure platform