The switchboard is proving to be an essential tool for small structures and large groups.
Why have a professional switchboard?
If it seems essential for large companies, it is also of particular interest for VSEs/SMEs and even the self-employed and the liberal professions (VTC drivers, health practitioners, etc.). The switchboard allows in particular:
 To receive orders or make appointments.
 To collect the opinions, questions, or queries of customers or potential customers. It is, therefore, an essential customer relationship management tool.
  To be permanently available for its customers to avoid appearing unreachable or inform the caller about your hours of availability.
  To display a professional image from the first contact with an informative and personalized welcome message.
  Immediately categorize the different requests thanks to a predefined configuration to provide the most suitable and fastest possible response.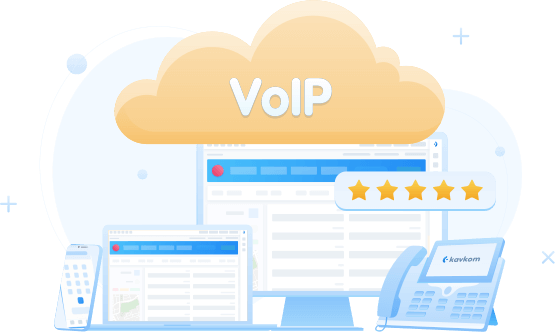 What is IP Centrex telephony?
If the telephone switchboard is not a new invention (dates from the 19th century), its use has been completely transformed. First using a mechanical call distributor and then analog telephone lines (PABX), the switchboard is now wholly modular and decentralized for simplified installation and management. Furthermore, using IPBX technology (internet telephony), the VoIP telephone switchboard increases use possibilities. Easy to install (it only requires a mains socket and a network socket), it now incorporates many features (messaging, speed dialing, caller ID), which, coupled with your CRM, allow you to respond as closely of your customers' expectations.
Would you like to enjoy a personalized demo of the power and simplicity of Kavkom?
A Kavkom advisor agrees to contact you immediately to help you by asking to be called back.
Prorated invoicing & no obligations !
Who is the IPBX switchboard intended for?
Practically mandatory for large companies, especially in the commercial sector, the IPBX telephone switchboard is also suitable for many trades or uses.
  Trade and especially e-commerce, for which it is sometimes the foremost showcase with the website.
Companies receive orders by telephone (small structures or distance selling).
The self-employed and liberal professions professionalize their activity and benefit from an image of seriousness and reliability.
Companies are required to provide after-sales service.
Large B2C and B2B telephony, energy, banking, insurance companies, and generally companies mainly use canvassing follow-up and customer relationship management regularly and in-depth.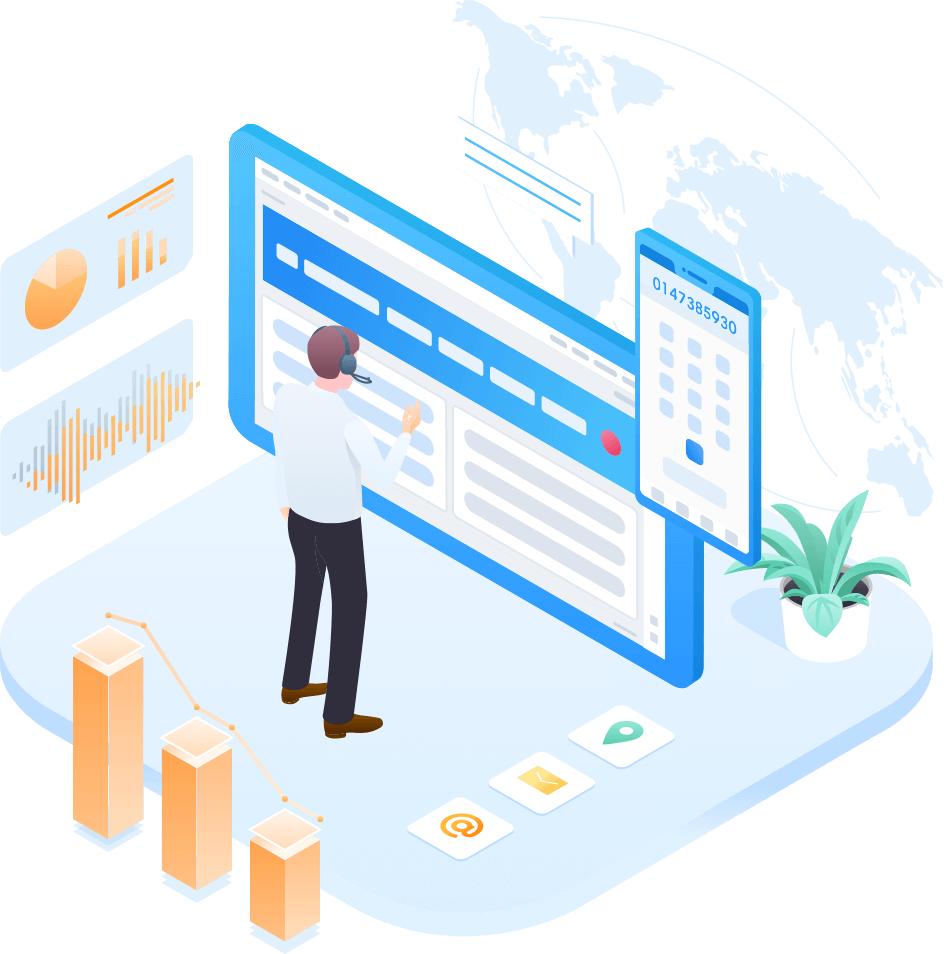 The advantages of Kavkom's VoIP switchboard
The advantages of the Kavkom's VoIP switchboard are multiple for your organization:

Optimal call quality without dropouts or interference.

Cloud network infrastructure
Virtually non-existent network infrastructure going only through the cloud. No need for heavy, bulky equipment requiring regular maintenance.

A possibility to personalize your telephone switchboard independently in a few clicks or with the assistance of the Kavkom support service with a dedicated adviser who can be contacted at all times.

Flexibility and total modularity in installation and use with the possibility of opening certain lines temporarily as needed.

Centralized management allows line-by-line configuration for public and internal networks in just a few clicks. Today, we are talking about a virtual switchboard where all the functionalities are agglomerated and adjustable in real-time on a simple interface.

A solution accessible to everyone, everywhere
A solution accessible to everyone, everywhere. The IPBX switchboard offers the same features for all your employees (at the office, working remotely, abroad, or traveling workers) as long as they have an internet connection.

Work optimization of your teams for a vastly improved customer experience.

A reduced telephony budget
A significantly reduced overall telephone budget for your company: you can save up to 50% on your telephone bill and more than 90% compared to installing a traditional telephone switchboard!
Ask for a personalized plan according to the needs of your business.
The features of Kavkom's VoIP switchboard
The Kavkom VoIP switchboard provides you with many features to get the most out of your teams in terms of customer relationship management.
The possibility for teams to choose the time slots during which they will be available and redirect the call to another person when this person is absent.
  Redirection by skills allows the customer to get in touch with the person best able to meet their needs.
  The ability to create call forwarding or redirection scenarios based on day, availability, customer wait times, customer needs, and many other parameters.
  An interactive voice server (IVR) to direct the customer to the best service to meet his request.
  The choice of personalized hold music.
  The option to program an end-of-call scenario.
  Call recording.
  The possibility of measuring customer satisfaction through a post-call questionnaire or call statistics (duration of the call, the time required to solve the problem, missed calls, etc.).
Use Kavkom services to obtain a tailor-made quote for your company's switchboard needs and thus get a high-performance solution at the best price for managing your customer relationship.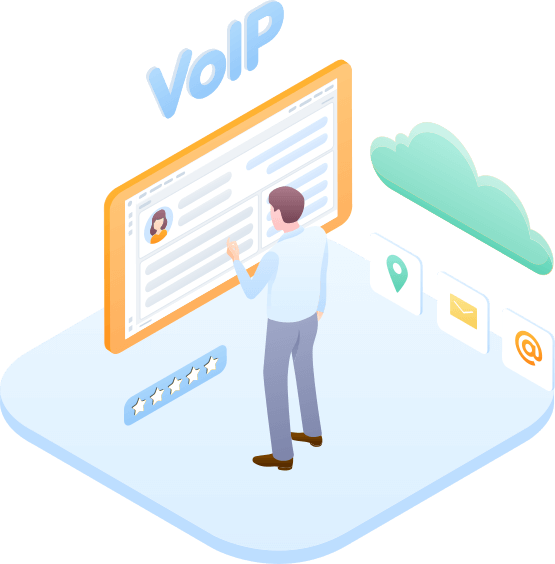 In less than one minute, expand your workplace telephony
and test all of Kavkom's potential on its secure platform