Reach millions of prospects in record time
Optimize your outbound calling campaigns with up to 150,000 simultaneous calls per hour, per campaign.
Boost your sales and create new leads
Whether you're doing surveys, polls, telemarketing or simply want to disseminate a message to a target audience… The Robot Dialer will be the ideal tool. Thanks to its smart automatic dialer, it is one of the most powerful marketing tools on the market. You can broadcast the pre-recorded message of your choice to millions of prospects. The icing on the cake is that they can interact or even be put in direct contact with one of your agents thanks to the Kavkom Interactive Server
Kavkom, 3 tools to revolutionize your business telephony:
The Phone System,
Professional VOIP Switchboard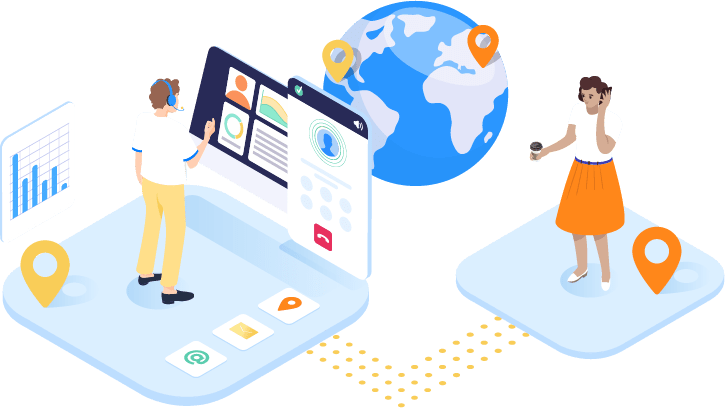 Would you like to enjoy a personalized demo of the power and simplicity of Kavkom?
A Kavkom advisor agrees to contact you immediately to help you by asking to be called back.
Your tailor-made call machine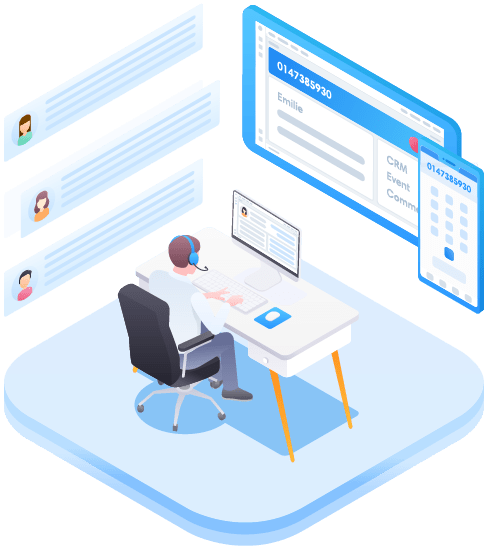 Access to the Robot, dedicated technical support, unlimited users
Simple to set up, you upload your prospect lists and program your robot according to your criteria. It does all the sorting for you. All you have to do is process the selected calls.
The Robot Dialer is a tremendous growth lever for call centers. But not only:
 Call center: Telemarketing & Lead Qualification
 Associations: Fundraising & Charity Work
 Political Movements: Buzz and Election Messages
 Accounting services: Invoice Collection
 Schools and Community Centers: Messages about current events
What is Kavkom's Robot Dialer Software ?

Power & simplicity
Launch the campaigns and get a simple reading of the results in real-time
no limit of the user or simultaneous call
Request a personalized quote based on your business needs.
Advantages of Kavkom's Robot Dialer

Making up to 150,000 calls per hour, the robot boasts an innovative automatic dialer capable of broadcasting your personalized messages to hundreds of thousands of recipients in record time.

Kavkom call automation broadcasts your voice messages with the reliability of a professional call center. Voice message recording, parameter settings, follow-up on campaigns, etc. Everything is controlled using intuitive online software.

With the "Interactive Server" feature, you allow the call recipient to interact using their phone keys. And communicate valuable information back to you.

Text-to-Speech technology lets you create pre-recorded voice messages that include the name of each recipient or other personalized information at the time of broadcast.
Access to the Automated call system
Ask for a personalized plan according to the needs of your business.
Kavkom Virtual/Geographic Numbers, the advantage of being local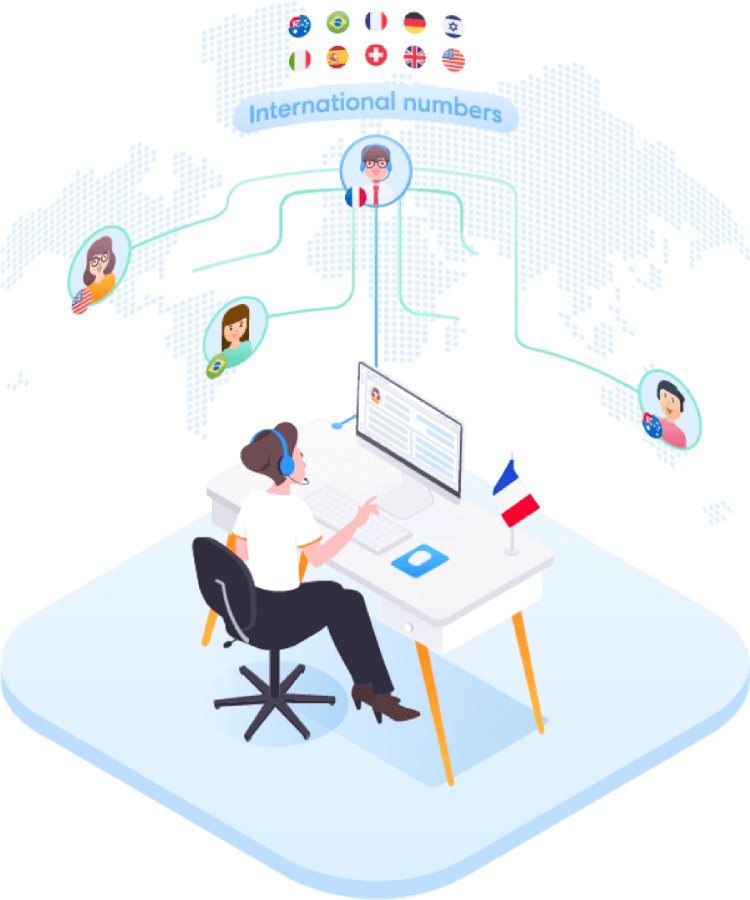 Become a world-class company with Kavkom virtual numbers
Geographic numbers or virtual numbers bolster your professional image and strengthen your company's standing. In addition, by "bringing it closer" virtually to its customers, they help accelerate its entry into new foreign markets and ultimately increase its sales volume internationally.
In practical terms, a virtual number allows you to provide a local telephone number and let people call you at the local rate from anywhere in the world..
The advantages of Kavkom virtual numbers

You can provide a local telephone number no matter where you are located. So easily reachable, you maintain a local feel that benefits your customer relations.

Your calls are routed from anywhere in the world for the price of a local call. And you are reachable at a local number in your customers' countries, usually free of charge.

Redirect your calls thanks to the advanced features of the Box Selective Voice (Interactive Voice Server), capable of handling numerous calls simultaneously.

Kavkom guarantees the "portability" of your current telephone number and provides it with a range of advanced digital features.
Kavkom CRM, optimized management of your customer relations
Kavkom CRM est gratuitement inclus dans l'offre lors de l'acquisition d'un forfait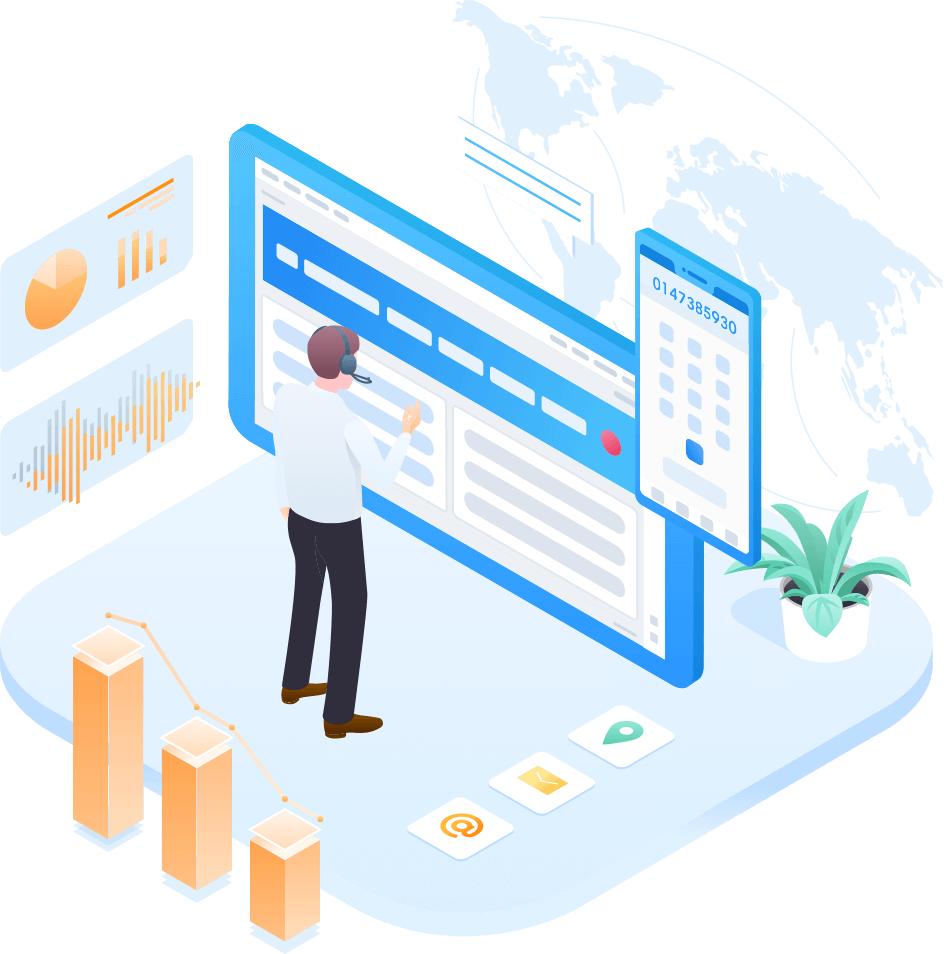 CRM with built-in Phone System
With any purchase of a Kavkom package, you benefit from the exclusive use of a Hybrid CRM, specially developed by Kavkom's teams to complete the Phone System. Opening the door to many features, the combined action of the CRM and the Kavkom Phone System revolutionizes your Customer Relations management. For the better.
Kavkom CRM is intuitive and straightforward software. Combined with our Phone System, it facilitates the organization of your customer relations thanks to a range of hybrid features. It's software that serves to better qualify your prospects and customers to manage the flow of their relations with the company. And this, to convert them and build their loyalty.
The advantages of Kavkom virtual numbers

Centralization of all customer data for easier decision-making

Readability of the state of the relationship with each client for more control over campaigns

Personalized monitoring and reliability of statistical indicators, guarantees of service quality

Improved intra-company exchanges through various communication channels
Discover a whole range of features
Convenient, designed for better call quality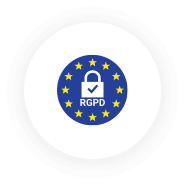 Compliance with GDPR laws of June 2018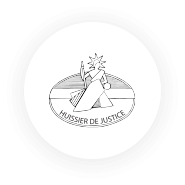 Phone system approved by the CNIL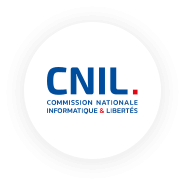 Blacklists certified by bailiff respecting the law 2020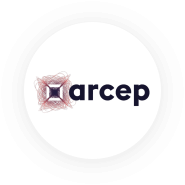 Operator approved by Arcep