Predictive Dialer Software
Reduce your costs and improve your productivity thanks to an intuitive and powerful software. Is your company looking to maximize the impact of its marketing campaigns? To boost the volume of its sales?
Optimize your teleprospecting
Kavkom's Predictive Calling Software or Phoning Software offer is a must to boost the results of your teleprospecting teams. By intelligently automating dialing, the Kavkom Predictive Dialer drastically improves the efficiency of your agents:
Relieved of excessive waiting time, focused on their core business – sales – they go so far as to triple their effective connection time with your prospects. And mechanically manage to get closer to the objectives set.
Would you like to enjoy a personalized demo of the power and simplicity of Kavkom?
A Kavkom advisor agrees to contact you immediately to help you by asking to be called back.
The advantages of the option's Predictive Kavkom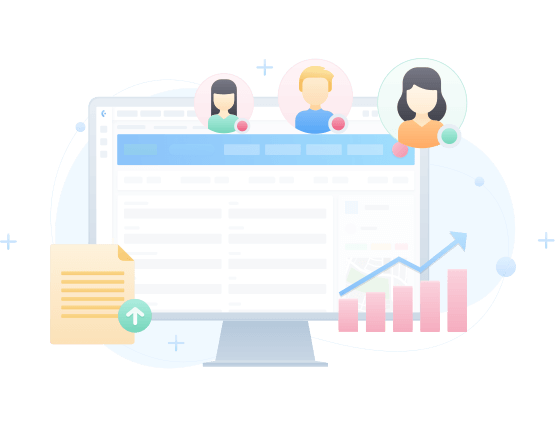 Improve your performance
Manage and optimize, with peace of mind, various types of campaigns – prospecting, sales, recruitment – in call transmission as well as in reception thanks to the Kavkom Predictive Dialer/Phone System duo. The predictive dialing software allows you to multiply by 3 the volume of good calls from your operators and 7.5 the average number of calls handled (from 80 to 600 calls dealt with on average). All of this improvement guarantees instant improvement in the performance level of your teams.
Save time and Accelerate your Growth.
The Kavkom Predictive Dialing software is tailor-made for Call Centers. Its famous algorithm not only makes calls automatically, equipped with "Kavkom Predictive" technology, but it also avoids answering machine filtering, identifies fax numbers to bypass them better, slaloms between wrong numbers, and temporarily set aside unanswered numbers to try them again later. As a result, the dead time between two calls is eliminated, your agent's concentration capacity is enhanced… and so is your company's productivity.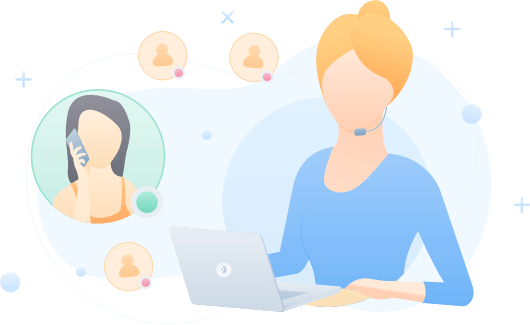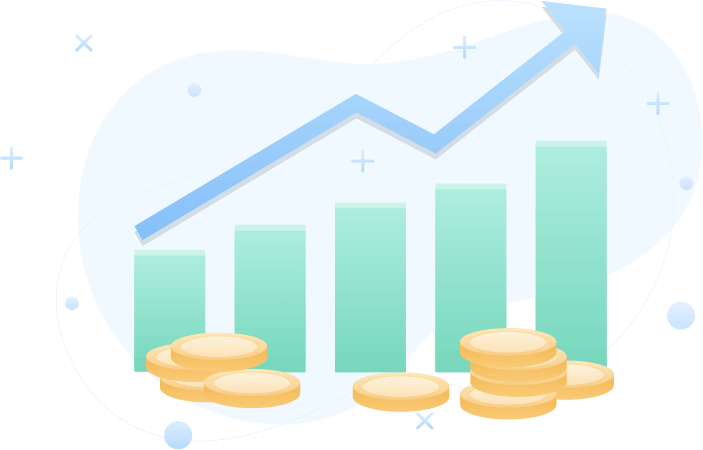 Triple operator productivity with Predictive Dialer
Manage call rates, filter unwanted numbers… thanks to an innovative algorithm, Kavkom predictive dialing software eradicates operator downtime. Concentrated on their core business, focused on the conversation, in phase with the sales pitch, your salesforce can multiply their effective call times by 3. These savings on time and concentration enable them to exceed the 600 call average (compared with 80 without the predictive dialer), and mechanically increase the volume of conversions. And thereby, the profitability of your campaigns.
Teamwork and performance :
Predictive Dialer's control features – Listening, whispering, and recording communications – monitoring – call statistics – collaboration – instant shared e-mail and appointment scheduling – and utilization – call scripting, screen pops and lead qualification – promote teamwork and performance improvement.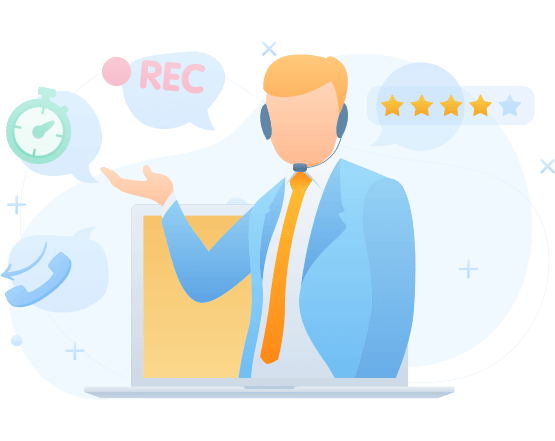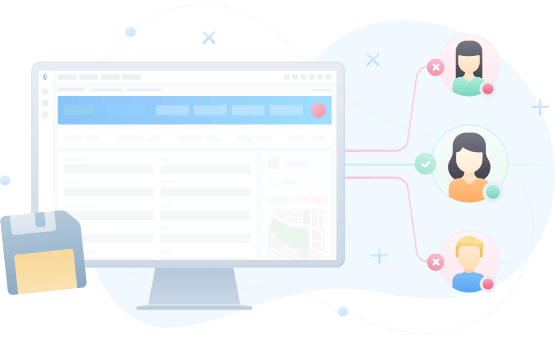 Simple ergonomics for immediate handling
User-friendliness is the motto of Kavkom's Predictive Dialer software. The multitude of features it provides – especially in "combined" mode with the Kavkom Phone System and CRM – can be handled intuitively, thanks to the clarity of the interface and the quality of the ergonomics. Indeed, the strategy of your predictive campaigns – from the creation to the import/export of files and operator supervision – is quickly developed, managed, and corrected through statistics transmitted in real-time and powerful analytical tools. Your operators also benefit from this powerful simplification: customer files are displayed as soon as they pick up the phone, crucial information can be edited in just a few clicks, sales pitches can be adapted to customer profiles, and calendars can be organized intuitively. As a result, time saved is productivity increased.
Prorated invoicing & no obligations !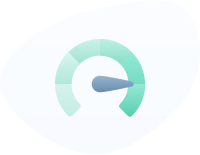 Optimize your teleprospecting and manage your sales campaigns more efficiently.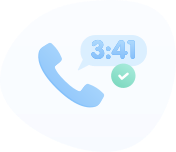 Raise awareness and raise funds to support your association's commitments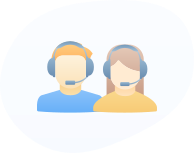 Test public opinion on social issues and study the popularity of a project with a target group.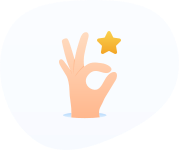 Promote political and social change by conveying a candidate's convictions.
Ask for a personalized plan according to the needs of your business.
A software designed for Call Centers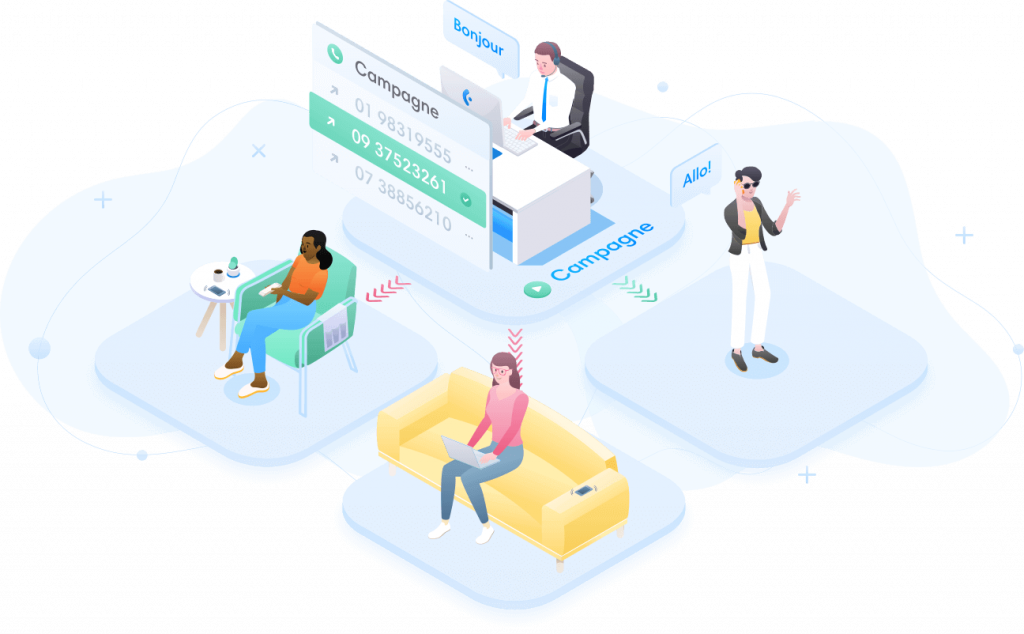 Does your Call Center manage large outbound call campaigns?
Thanks to its robust algorithm and intuitive ergonomics, the Kavkom Predictive Dialer works to service your operators. This software saves your agents time and energy by reducing the time spent manually dialing calls, sorting through wrong numbers, chasing down inaccessible prospects, and waiting for lines to connect. Freed from all these tasks, focused on their message, accompanied by a Customer Relationship Management software with multiple features, they gain productivity and working comfort—a must-have tool to be tested right away.
The Kavkom Predictive Dialer, a user's guide
  Set up/configure the campaign.
  Import the contact, customer, and/or prospect data into the predictive dialer software.
  Then, the software automatically dials the number – or the list of desired numbers avoiding redundancies, answering machines, unanswered calls… – in random or predefined order.
  All that is left for the operator to initiate the conversation and make the sale. If they wish, they can dial a number manually.
In less than one minute, expand your workplace telephony
and test all of Kavkom's potential on its secure platform