Become an international company in just a few clicks! Geographic or virtual numbers improve the professional image of your company internationally. The presentation of a local number brings you virtually closer to your customers and strengthens your position in foreign markets.
What is a virtual number?
Practically speaking, a geographic or virtual number – DID number – is a local telephone number corresponding with the dialing codes of a given country. Geographic numbers are used to:
  Present a local phone number to your customers around the world
  Provide access to your lines at local rates for telephones located abroad
Would you like to enjoy a personalized demo of the power and simplicity of Kavkom?
A Kavkom advisor agrees to contact you immediately to help you by asking to be called back.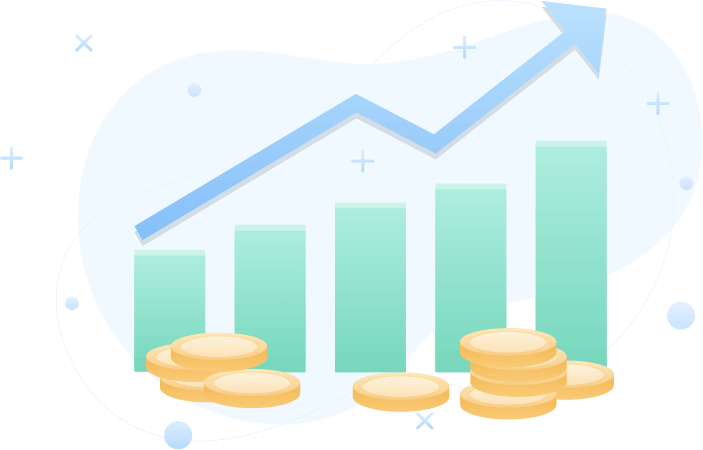 The advantages of the virtual number
  Economic. Both for your company (unlimited plans) and your customers (local calls)
  Practical. Your company's services are cloud-based thanks to a simple internet connection.
  Flexible. Customers or partners are reassured when they see a local number.
  Security. Customers or partners are reassured when they see a local number.
Prorated invoicing & no obligations !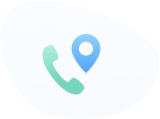 100% unlimited inbound calls

Receive call only Outgoing call blocked
Mobile redirection included
Virtual number offered

More than 60 countries, more than 10,000 locations

100% unlimited inbound
and outbound calls

To USA & Canada
Virtual number offered

More than 60 countries, more than 10,000 locations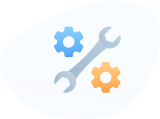 Ask for a personalized plan according to the needs of your business.
Why use a virtual number?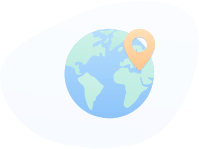 To increase your conversion rate
By providing a local telephone number, like that of your customers regardless of their country of residence around the world, you show that you are established locally. Displaying a local number increases the level of confidence of visitors to your website, and your direct contacts, while enhancing the digital experience of your users. As a decisive factor in gaining proximity to your customers, virtual numbers are synonymous with a significant increase in sales.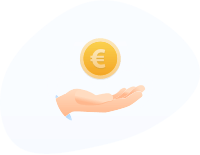 On a virtual number, incoming calls are routed from all over the world at the price of a local call. International customers, familiar with their geographical lines, are more likely to call you and trust your services and products if they know you can be reached on a local number in their country, typically free of charge. Your Kavkom package comes with a virtual number, which includes the following:
  Unlimited incoming calls
  100% unlimited outgoing calls
  Pro-rata billing
  No long-term obligation
  CRM includes
An unbeatable deal for total cost control!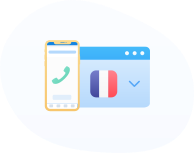 To be easily reachable from all over the world
Your customers will appreciate the ease with which they can reach you, regardless of their country of residence. With a virtual geographic number, you maintain a proximity that is beneficial to your customer relations. When one of your customers requires your services, a simple, immediate and direct call to a local number is all it takes to put you in touch with them. Always reachable and responsive to their needs, you avoid the possibility of them questioning their collaboration with your company.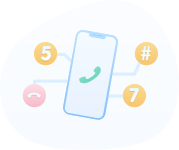 To offer an instant professional welcome to your business
No more unanswered calls! The KavkomPhone System offers your company the ability to answer incoming calls on virtual numbers using the Interactive Voice Server. Pre-pickup/call transfer, greeting message broadcasting, orientation on an interactive digital Menu according to a pre-established scenario ("For sales, press 1…") and redirection of the call to the required service representative or to voicemail, the IVS ensures the full range of processing for all calls. Kavkom technology allows you to receive reports on missed calls and voice messages left on your virtual number directly on your e-mail inbox.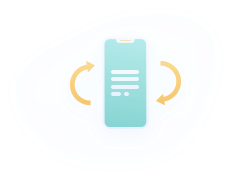 Portability of your business telephone number
Do you want to keep your current business phone number? Kavkom takes care of its "portability"; giving you access to a whole range of advanced features without even having to change your number.
Ask for a personalized plan according to the needs of your business.
Action's areas of the Kavkom Hybrid CRM
Up to 100 calls on hold simultaneously.
Kavkom Virtual Numbers offer a FREE virtual waiting room capable of handling 100 calls on hold simultaneously!
The Kavkom geographic number offer.
To order your geographic numbers, choose the package that best suits you. As soon as you order a KAVKOM VoIP line, you benefit from a professional Centrex-PBX switchboard – the Phone System pack – accessible via the Internet on your computer/tablet/mobile – scalable and loaded with features. And your first geographic number comes free of charge. Add to your Phone System pack the number of geographic numbers corresponding to your needs starting at 5 Euros / month / number.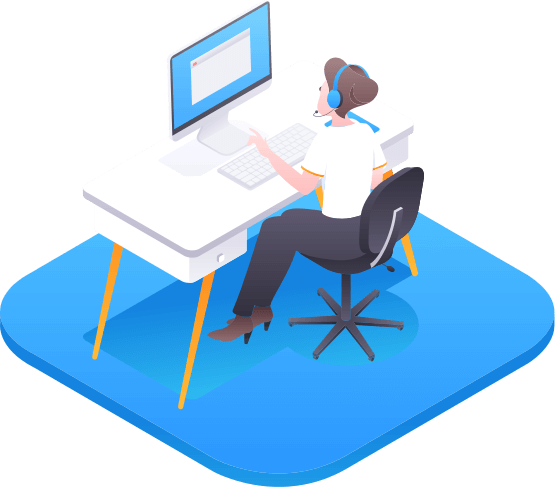 In less than one minute, expand your workplace telephony
and test all of Kavkom's potential on its secure platform