SIP telephony in your business
Kavkom's SIP server is a user-centric, rather than device-centric, communications interconnection solution.
What exactly is SIP service?
The SIP service, whose acronym stands for Session Initiation Protocol, is a device for connecting the complex telephone infrastructure of a company to the outside. This set of software protocols uses the Internet and VoIP technology to replace traditional telephone lines (digital or analog). It allows establishing, modifying, and terminating communication sessions between devices via an IP network. Therefore, the SIP service does not depend on the installation of cables as for analog telephony but instead on the bandwidth. Its fields of application are varied around voice communication, taking the form of simple voice chats with 2 participants or multi-party web conferences using voice, video, and document sharing. It can even be used for games or virtual and augmented reality purposes.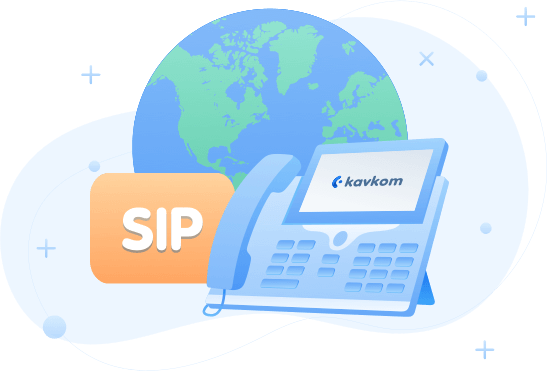 Would you like to enjoy a personalized demo of the power and simplicity of Kavkom?
A Kavkom advisor agrees to contact you immediately to help you by asking to be called back.
How to install a SIP link in your company using Kavkom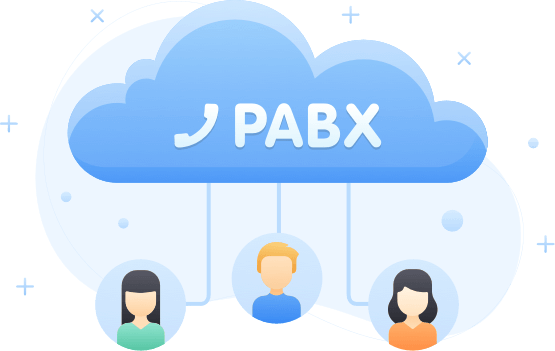 A SIP call line is done through a SIP Trunk. A "trunk" that will transport the digitized voice to the various digital networks (like any data) and towards which all the lines are joined and continue along a large canal. This SIP trunk is based on an IPBX, an IP switch, physically existing on-site or hosted in the cloud. Of course, it is also possible to connect the IP network by gateway with an analog PABX for a medium-term solution, but switching to a 100% IP solution appears to be the most obvious way to benefit from reliable equipment right now. And modern. The IP Centrex solution combines the advantages of Internet telephony (VoIP) and a PABX virtual switchboard with impeccable call quality and all the features of connected business telephony without a standard telephone installation. Furthermore, Kavkom, the specialist in business telephony and operator approved by ARCEP, offers you the possibility of benefiting from a SIP line that can be subscribed to with any SIP provider.
Installing a SIP service with Kavkom will require 4 essentials
  An easy-to-obtain SIP account with any SIP provider
  A SIP client which comes in the form of an application to be used on a smartphone or computer and which provides all the SIP call functionalities
  A reliable data connection, whether WIFI or cellular.
  SIP communication equipment: headsets, microphones, webcams, headphones.
  The integration of a company SIP call line will require a potential replacement of the teams' telephone fleet, which can be an excellent opportunity to redefine the equipment needs of employees (mobile phones for mobile employees, headsets- microphones, etc.).
  Kavkom supports you in replacing your analog lines with a high-speed and simplified integration of your SIP service. All without the need to install additional equipment.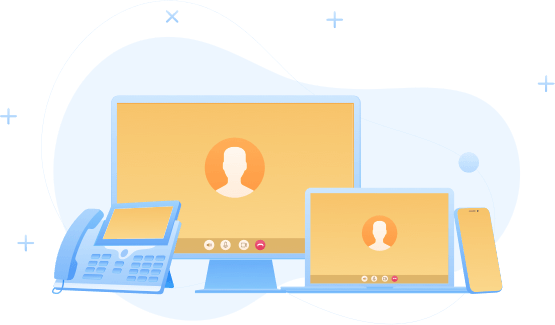 Prorated invoicing & no obligations !
The advantages of a Kavkom SIP line over an analog line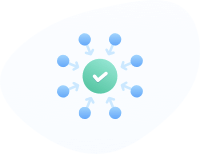 Kavkom's SIP service is an entirely software-based solution that does not require the installation of heavy, cumbersome, licensed hardware.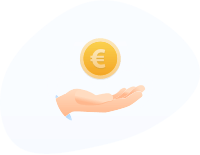 With Kavkom's SIP solution, you save on communication costs for each call. No more counting calls per minute or installation or maintenance costs. The T0 and T2 cards used for line aggregation and their subscriptions are also removed for even more savings. Inter-site calls also do not generate any additional billing thanks to centralizing services with a single flat rate per perimeter.

It is also essential to take into account the performance of the customer service of your virtual switchboard provider to help you in the event of a problem.

Kavkom's SIP has many mechanisms to ensure the reliability and security of communications, such as encryption of flows via SIP Secure and SRTP, SIP anti-attack tools allowing the blocking of malicious IP addresses or even a shield against entities (Session Border Controller) operating on the same principle as the network firewall.
Easy installation with Kavkom
Thanks to the WebPhone, the digital touchpad developed by Kavkom, you benefit from the easy installation. The Kavkom WebPhone does not require any particular configuration and allows you to communicate instantly and unlimitedly wherever you use the IP server protocol. Moreover, the structure is carried out remotely, without the necessary equipment, and allows ultra-fast handling.
SIP, a solution for the future
With the inevitable disappearance of analog lines, SIP will become more democratic and widespread in the years to come and should equip most companies by 2025. Orange has already stopped the marketing of PSTN lines and plans the end of analog lines by geographical areas between 2021 and 2024. The cause is high maintenance costs and an aging system that is less and less secure, which will lead to a gradual but inexorable replacement of PSTN by VoIP (Voice over IP). By 2025, all companies will have to switch to a SIP infrastructure and opt for a SIP provider to benefit from centralized instant messaging, fixed-mobile convergence, or integrated video functionalities. So take the lead and adopt Kavkom's SIP solution to benefit from the benefits of this technology today and gain a competitive advantage.
A prestigious image with a virtual number backed by the Kavkom SIP service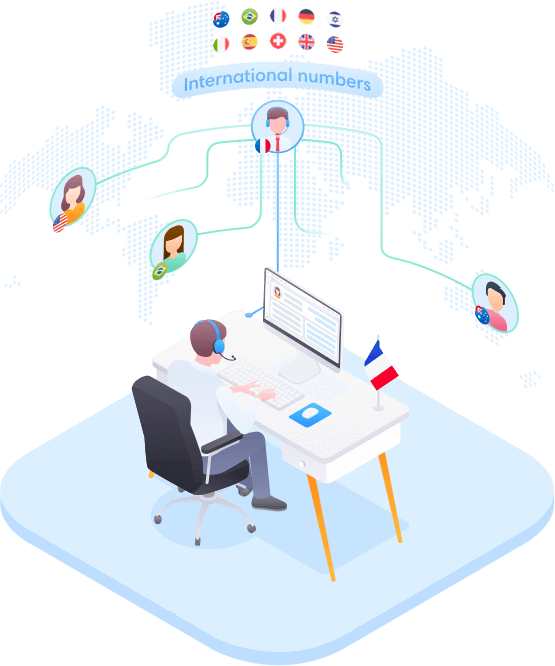 Thanks to its SIP solution, Kavkom offers you the possibility of having a specific virtual number for your calls abroad, regardless of the country concerned. A virtual number provides the opportunity for companies established internationally to benefit at any time from a number with the code of the country to which the call is made. Thus, it allows the company to be credible and maintain a close relationship with its customers and partners established in the country in question. Furthermore, it is a showcase that easily integrates into an automated call system by being linked to a landline or mobile phone number and not to a telephone line. Therefore, you are always reachable from abroad, regardless of the terminal used (landline telephone, smartphone, or computer). In addition, you can benefit from all the standard features such as call forwarding, personalization of the favorite airport, or the vocal box. Choosing Kavkom technology also means investing in your company's reputation and international development.
All the functionalities of the Kavkom SIP service directly to your mailbox
Kavkom's SIP Server is a user-centric, rather than device-centric, communications interconnection solution. It thus allows a softphone to centralize all communications to a single platform. By connecting your email address to Kavkom's SIP server, you can make calls, reply to messages, receive missed calls and voicemails directly by email, or even make video calls on the same interface. You no longer need to switch applications or leave your workspace. Business telephony is thus fully integrated into your work tool and becomes one with your various email and messaging systems. It is, therefore, an undeniable practical asset facilitating mobility and remote work since it allows you to have everything at hand instantly and to be reachable at any time.
The coupling between Kavkom SIP telephony and your CRM
Kavkom's SIP technology makes it possible to couple telephony to your CRM tool to improve the productivity of your teams. During each call, your employees have all the real-time information on the correspondents on their screen thanks to voice/data convergence and the Kavkom webphone directly integrated into your CRM tool. A considerable time saving avoids going back and forth between the different tools and false manipulations. At the end of each call, all the data is logged to be easily found later. Leads and prospects are thus qualified in real-time for much more efficient processing and retention. You can also quickly contact any row in the database with a single click with the click-to-call function integrated into the hybrid Kavkom CRM.
Forward your calls to the same SIP domain
Kavkom's SIP server facilitates roaming and allows you to direct incoming calls to different phones connected to the same SIP domain as any professional telephone switchboard. You can thus be reached at any time on the chosen extension (office line, personal fixed line, or mobile line). Moreover, in the event of absence or unavailability with urgent calls to be handled, you will even have the possibility of redirecting the calls to one of the lines of one of your collaborators or colleagues, wherever they are, and even at the other end of the world! Call forwarding can even be accompanied by call filtering according to the degree of priority granted to the correspondents. You can thus, in one click, appear as unavailable so as not to be disturbed by non-essential incoming calls.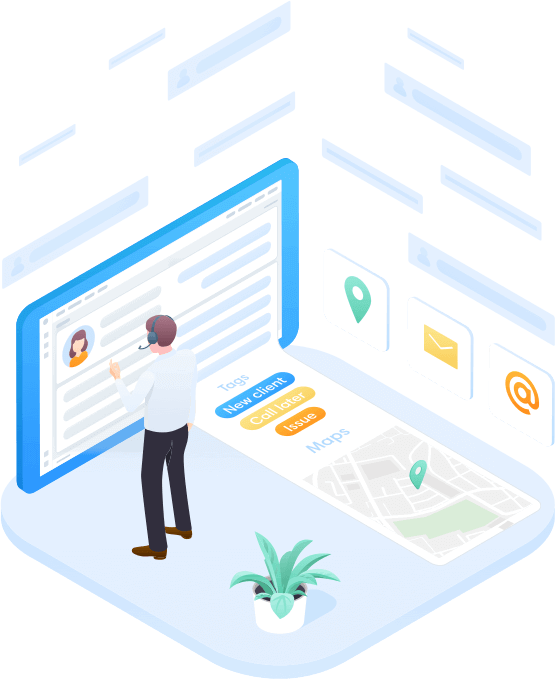 SIP telephony operators and plans
Some brands specializing in the cloud and communication networks also offer this type of service.
Some brands specializing in the cloud and communication networks also offer this type of service. This is particularly the case with OVH, the French specialist in server hosting, or Aircall, which provides 2 formulas at $30 and $50 per user and per month. In addition, brands specializing in business telephony also offer the same services such as Keyyo with 3 different packs (free landline at €9.90/month, unlimited landline at €19.90/month, unlimited landline mobile at €24.90 /month) and Ringover with its 2 Smart packs at €24 per user and per month and Power at €49 per user and per month. Kavkom, an expert in cloud-integrated business telephony, offers the most competitive packages on the market with simplified billing with no hidden costs and 4 packs according to your needs:
  Basic pack at 10€ per user and per month
  Comfort pack at 20€ per user and per month
  Call center pack at €50 per user and per month
   Pack Europe at 80€ per user and per month The Kavkom offer is also totally non-binding with pro-rata invoicing. The Kavkom service is exceptionally reliable and secure since it uses the Cloud Amazon AWS solution, ensuring fluidity, security, and continuous optimal service operation without bugs. So don't wait any longer and bring your business into the telephony of tomorrow.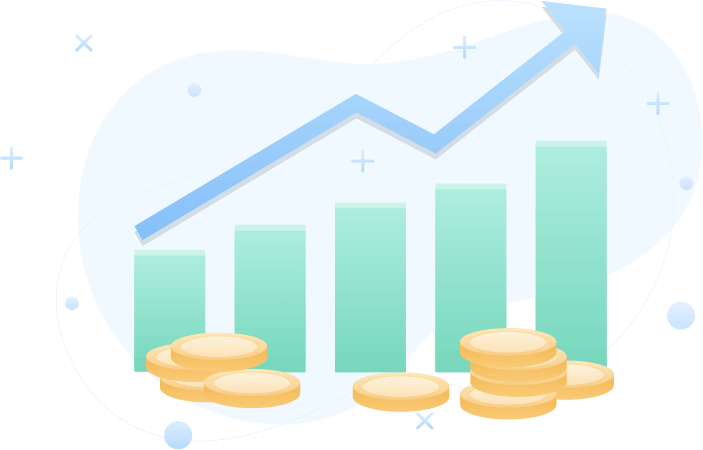 In less than one minute, expand your workplace telephony
and test all of Kavkom's potential on its secure platform